Veuve Clicquot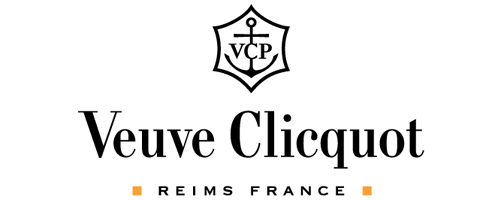 Veuve Cliquot is one of the Champagne region's most iconic houses. The yellow labelled bottles are instantly recognisable and the conistent quality of its Champagne has made Veuve Clicquot one of the largest Champagne producers in the world.
The star of the Veuve Cliquot range is the Brut Yellow Label. It is the ideal drink for weddings, birthdays or any other celebratory occasion. The bottle looks great and is afforable too. You could even try the larger Magnum size if hosting a larger group.
For a more romantic evening, the Veuve Clicquot Rose would be our recommendation.
At the top end of the scale is Veuve Clicquot's La Grande Dame range, named after early Champagne pioneer Madame Clicquot. La Grande Dame is a vintage Champagne and perfectly represent's the house's style and sophistication.